BIG BAM BOOM is a Hall & Oates tribute that brings you the music you know and love – that fusion of true rock and roll with rhythm and blues. Comprised of seasoned musicians from notable and touring professional bands, BIG BAM BOOM presents the music of Hall & Oates with precision and smooth harmonies, resulting in a high-quality, live show.
BIG BAM BOOM prides itself on giving each audience an incredible show from start to finish! With 34 top 100 songs and 13 gold and platinum albums to choose from, you are sure to hear your favorite Hall & Oates songs from this high-energy, live tribute band with no pre-recorded tracks, other than re-creating the occasional drum machine loops Hall & Oates used on their early 80's albums, which we programmed from scratch.
Clay Duke (Lead Vocals) mirrors the energy and blue-eyed soul you've always loved, with a touch of modern flair, while Guy Nelson (Lead Guitar/Vocals) rounds out the look and sound of this dynamic vocal duo.
---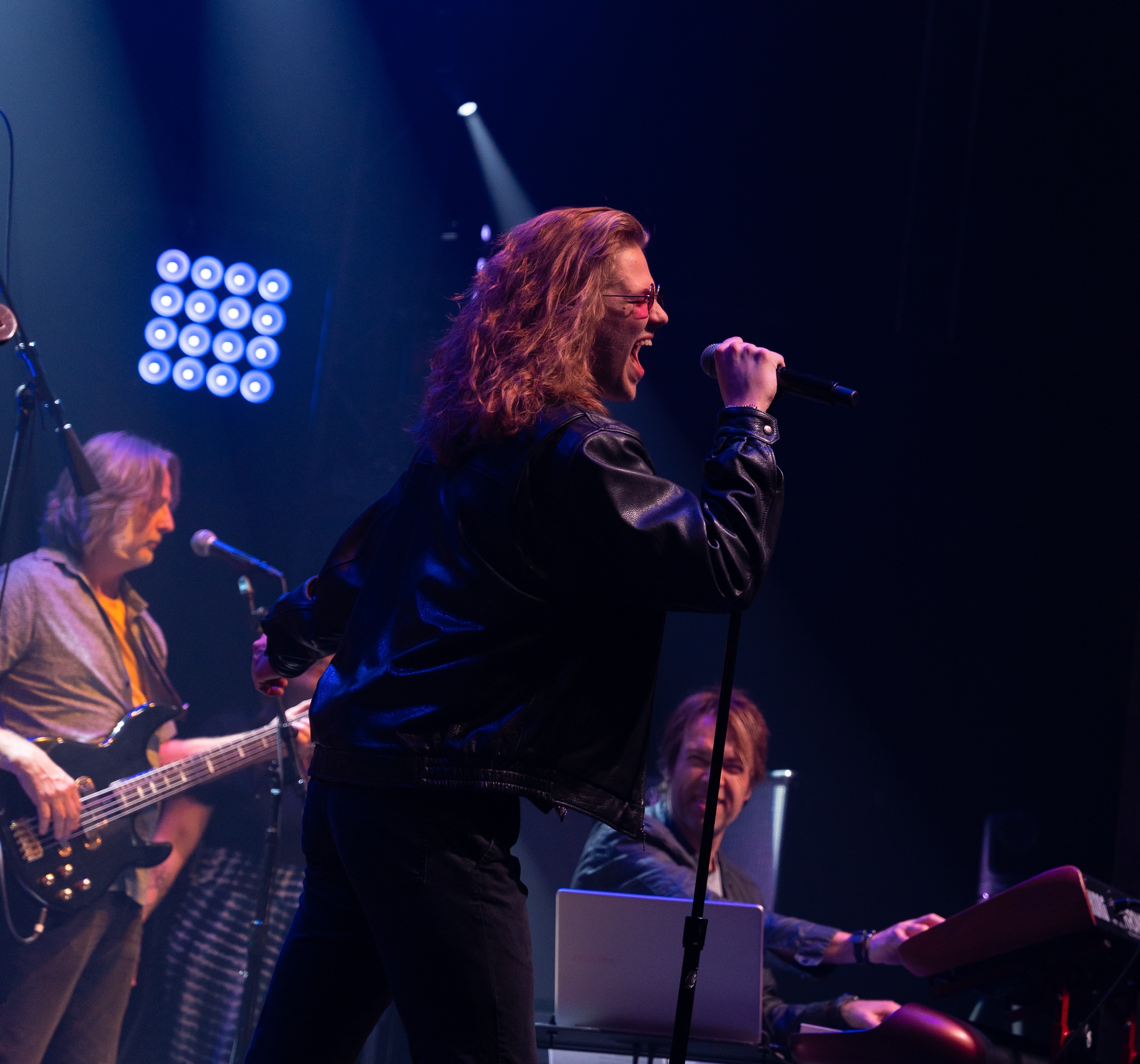 Clay Duke
Clay Duke is a vocalist and keyboardist from Chattanooga, TN. He attended Berklee College of Music in Boston as a vocal major under the coaching of Stan Strickland, Scott DeOgburn and Rick McLaughlin. Clay currently resides in Woodstock, GA and is an avid, album-oriented music listener. A few of his favorite albums include "The Genius of Ray Charles" (1959), "Voodoo" by D'Angelo (1999), "Off the Wall" by Michael Jackson (1979) and Don Blackman's self-titled album (1982). Clay has released several solo projects and has performed with bands from many genres, including TOTO tribute band Past II Present, big band jazz with Etowah Jazz Society, and Don Kasten's Big Band Contractors.  As the lead vocalist of BIG BAM BOOM, Clay works hard to make every performance an experience – highlighting his passion for entertaining and his belief in the transforming power of music. What you see is what is real. Fusing the classics with the modern trends of today, Clay Duke is a performer you are sure to remember!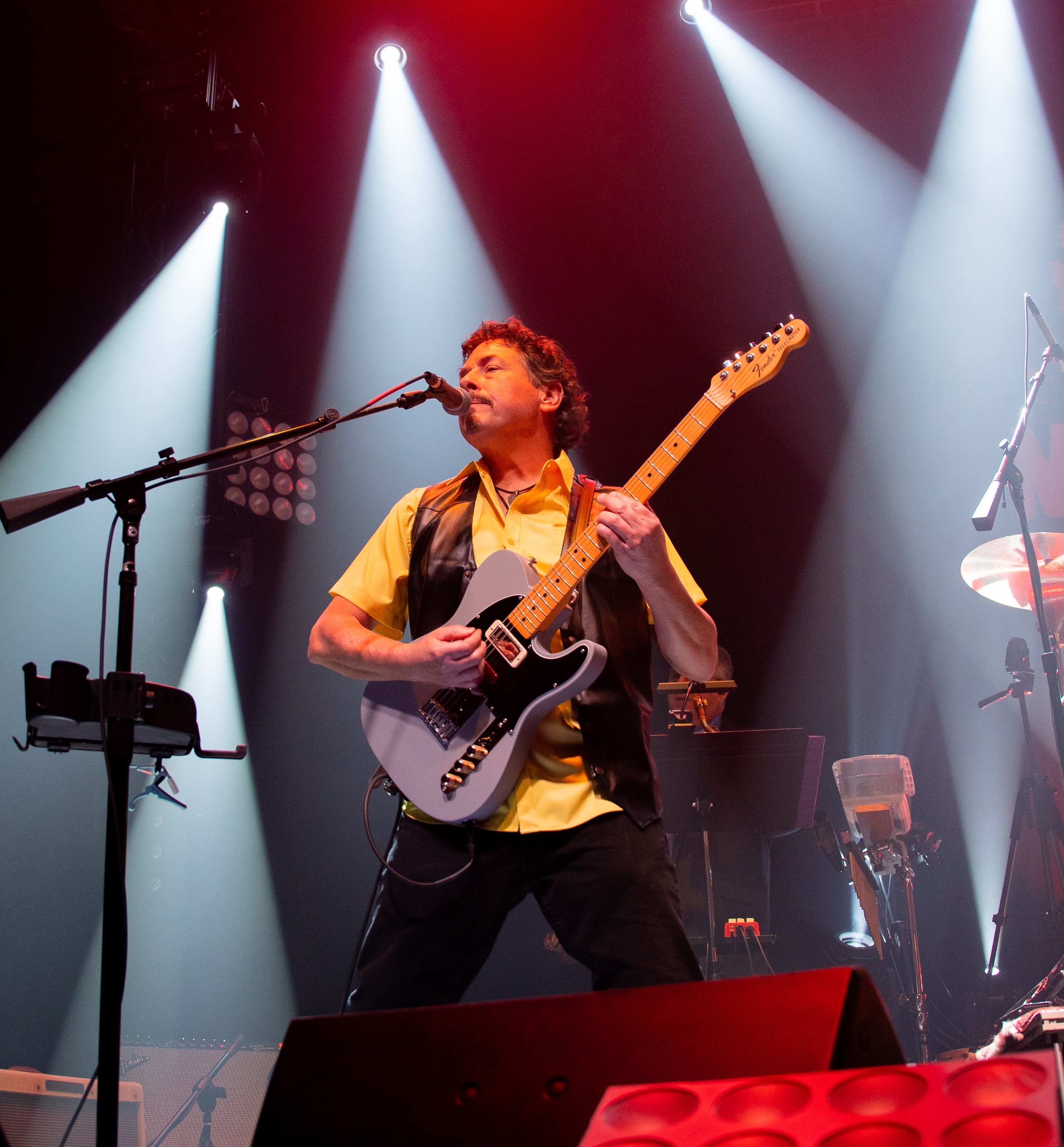 Guy Nelson
Guy Nelson comes to us from Savannah, Georgia. He started playing guitar when he was 11 years old and has embraced a love for music and what guitar can be ever since. "Once I got the muse for music, I started playing gigs on Savannah's River Street and elsewhere way before I was old enough to be a patron in those spaces." Guy has spent many years playing in bands of all types of music and touring the States. A fan of any music that has heart, he started loving and playing all the classic acoustic singer-songwriters of the 70's golden era of that music. "Soon, progressive rock acts like YES and Emerson, Lake and Palmer were added, as my thirst for great playing expanded." Guy says it's way too difficult to say what players influence his playing style the most. "It's such a pot of gumbo when it comes to that, but the guys who move me as a player and inspire me to pick up that guitar in the corner will always be the likes of David Gilmour, Robben Ford, Larry Carlton and Paul Kossoff. "I can't play like them, but they demonstrate that an instrument should be a voice, not just tones." Guy is always excited to take the stage with Big Bam Boom and round out the other half of this dynamic duo.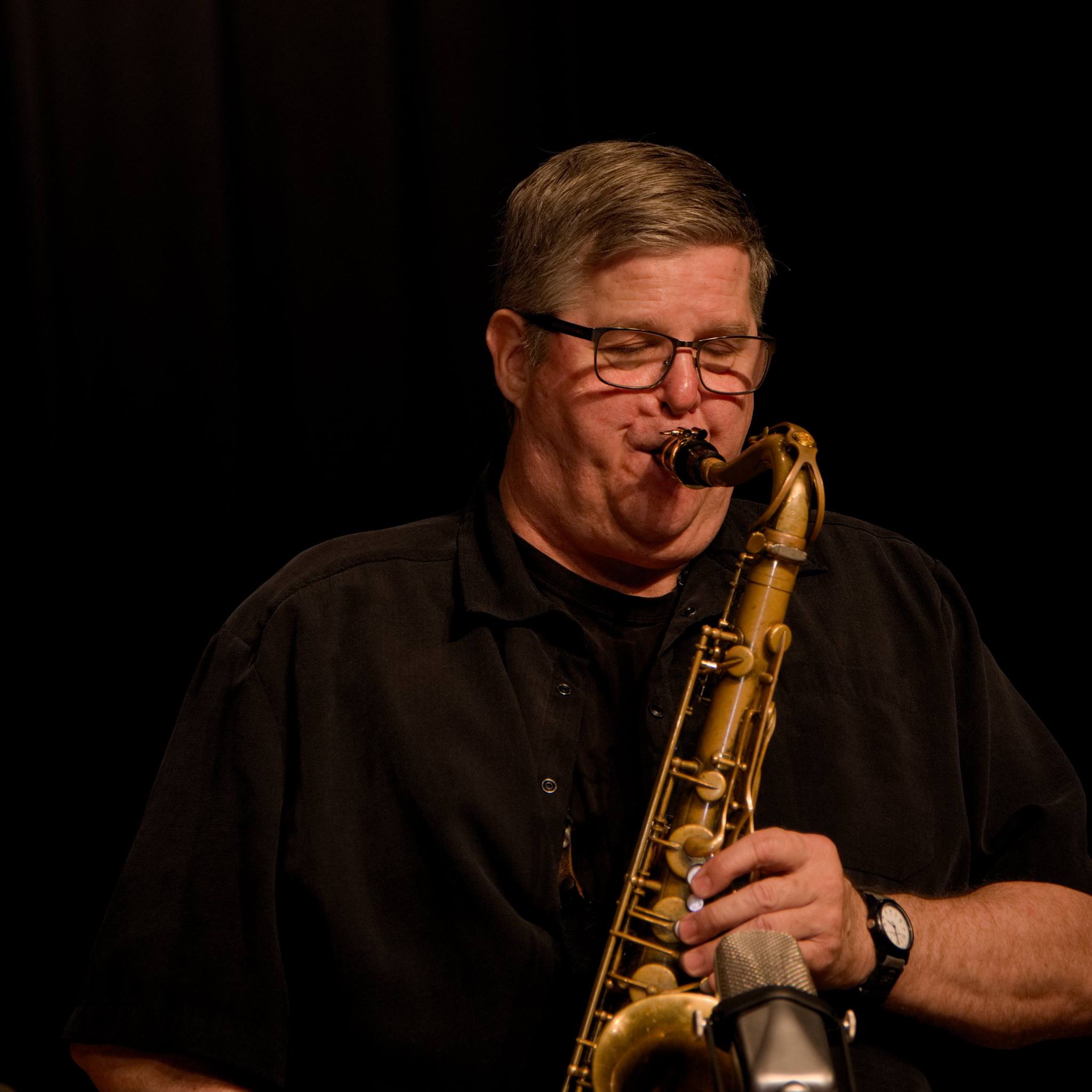 Saunders Jones Jr., MD
Saunders Jones Jr, MD was born in Atlanta, Georgia. An Orthopedic Surgeon by training and a Jazz player since the 4th grade, Dr. Jones is now retired from private practice as an orthopedic and hand surgeon. He would tell you, "I grew up with this music. It has a big emotional hook with me." He has played with well-known musicians and groups, such as James Brown and Frankie Avalon, and with many popular regional bands, such as Augusta Big Band, Francine Reed, GPC Jazz Ensemble, Atlanta Brass Cats, Peachtree Jazz Edition, and others. He is also the Music Director of EJS Big Band and Big Band Contractors. His discography is extensive and includes 5 CDs with the EJS as section and solo player and producer, 3 CDs with Big Band Contractors as solo and section player and producer, and has a solo sax album in the works. Dr. Jones played sax on several other contemporary rock albums with Donnie Hammonds and others out of After Dark Studios, as well as clarinet and sax on Rosemary Clooney, Elvis Presley, and Tony Bennett album remakes. Dr. Jones is excited to be a part of Big Bam Boom and brings you the smooth sounds from the music of Hall & Oates!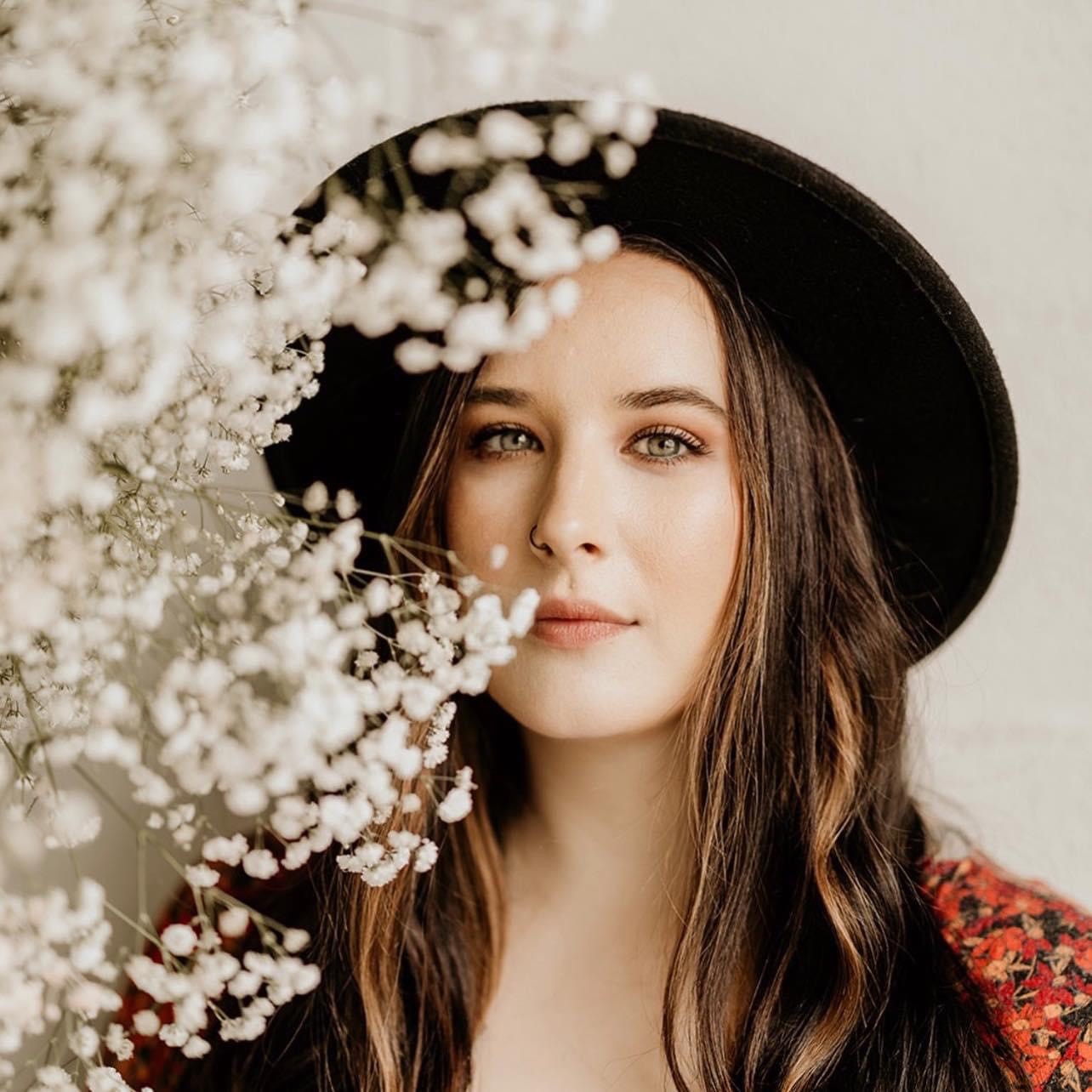 Ashley Martin
Ashley Martin was born into a musical family and discovered her voice at an early age. She spent her formative years listening to Natalie Cole, Billy Joel and James Taylor in a home surrounded by music and road trips filled with family harmonies. She later grew to embrace John Mayer, Amy Winehouse and Nina Simone. Don't let her cool, smokey tones fool you – this woman is fierce at heart! When Ashley isn't on stage with Big Bam Boom, she is busy with Violet+Rose Artistry – a bridal concierge business she owns and operates with her sister. Their work was featured on a reality TV show and has gained wide acclaim throughout the wedding, photography and venue circuits of Atlanta. Ashley would tell you her greatest joy comes from seeing her three children express their own creativity. She and her husband live in Georgia and occasionally gig in local bars throughout the region. Ashley was drawn to this band because she appreciates the blend of an extremely talented band and fantastic vocal harmonies! 
Scott Ritshie
Scott Ritshie is originally from upstate New York and holds a B.A. in Jazz Piano Performance from SUNY New Paltz. He studied piano with Vinny Martucci (The Dolphins with Dan Brubeck) and Warren Bernhardt (Steely Dan's music director in the "Two Against Nature" tour in 1993) and took Master Classes with Bernard Purdy and Bob Dorough (creator of "Schoolhouse Rock"). He has shared stages and recorded with many of Atlanta's greatest musicians and bands, such as Yacht Rock, Bumpin' the Mango, Mike Veal Band and many others. He is the co-founder of Atlanta Brass Cats (voted "Best Rock Band, 2018" in Creative Loafing) and his styles include Jazz, Funk, Latin, R&B and almost anything 70's/80's Rock. Scott loves to fuse different genres and create unique sounds and mash-ups as situations allow, and he hosted several jazz jams in Atlanta. He's also an award-winning website designer and developer. His favorite musical moment happened in 1996 when, for about 20 minutes, he jammed with the legendary composer and pianist, Chick Corea, on his popular tune "Spain." Scott comes to Big Bam Boom with a creative touch and defined ear for the sounds which helped shape an era.
Rusty Alan
Rusty Alan began playing guitar in high school and soon found his place on a Yamaha 5-string bass. A native of North Georgia, Rusty has a deep history in the Southeast as a touring musician. Performing with various local and national musicians, Rusty has been in bands for 40+ years. His musical influences range from Glen Miller to Motown, the Eagles to the 1980's MTV music scene. Rusty is a lover of all things music and enjoys attending concerts with his wife and friends when he's not on stage performing. He also prides himself on introducing his four children to "all of the classics" and watching them pass that musical tradition along to his 5 grandchildren. As a founding member of Big Bam Boom, Rusty is honored to take the stage and be a part of bringing you the music of Hall & Oates.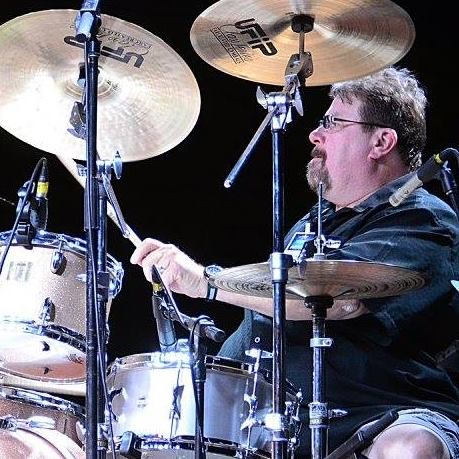 Ward Wilson
Ward Wilson began playing drums at age 10. This was an easy choice,  as growing up in central Arkansas, his only other career option was cow tipping! Ward is best known as one of the early custom drum builders in North America, helping to pioneer today's generation of drum craftsmen as a custom drum builder (he opened his first shop in 1985). After a lifetime of playing for many well-known national acts, his drums have been heard on many of Grammy Award-Winning records, from Alabama to Amy Grant. His custom work has been on tour with the Rolling Stones to the Broadway Production of Elvis. In his spare time, Ward still produces a few new instruments per year as well as restoring vintage drums. Now a freelance drummer based in Chattanooga, TN, Ward plays with a wide variety of local and regional artist. He considers himself a "top 40 groove drummer," while we at Big Bam Boom consider him The Groovemeister Meistergroove!